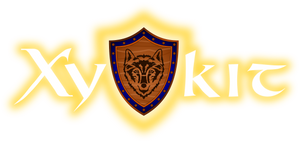 Plans for the future...
What's Coming
    For the last several years, we've been blown away by the enthusiasm and financial support from the 3D printing community. Many of our supporters have been generously backing our projects since we moved into the 3D scene, and that support has allowed us to continue to design more fun and useful models. 
   Like all businesses, they need to grow and change to adapt to current preferences and trends, or they will cease to exist. Does that mean offering subscription services, offering customer storage for their purchases, possibly making tutorial videos, maybe eventually even hiring more designers? Yes, I think it does! Here at Xykit, we want to grow sustainably and continue to make your experiences using our models and website better over time.
 What does that look like? 
    Over the past several years, we have had many requests to start a Patreon page.  We have seriously entertained this option, as it seems that many creators have gone this route. Whether or not to utilize outside services is a constant consideration, but for the time being, we would like to focus our efforts over the next year into improving our own website. We are looking to add functionality that isn't currently there, such as customer storage at the account level, and possibly our own subscription service. Your experience with our models and website is our priority.
So what's next...
   Kickstarter has been a great place to introduce new projects, and so we will continue with this route. Starting with an entirely new project coming this fall, one you won't want to miss!
     I really think you'll love this next project, so please be sure to sign up so you don't miss the launch and our Early-Bird deals!
Thank you
     If you've made it this far, thank you so much for reading, and for your generous support. There's lots more incoming!
Cheers,
Jason
---