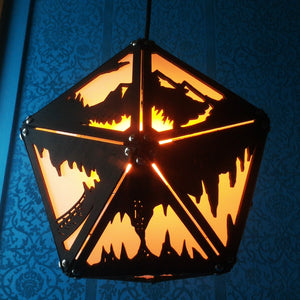 February 2019, Xykit Fantasy Dice Lamp Contest
Update: CONTEST WINNER, David H., Congratulations
We are getting ready to release our NEW Fantasy Dice Lamp! To spread the word, we've decided to host a contest for a chance to win one!  Since our customers tend to be gamers, we've made a little game to play. 
     Starting February 25, 2019 we will begin posting puzzles in various places of our social media pages and through our newsletter.  The puzzles will be brain teasers and riddles designed specifically for this contest. In order to enter the contest, all participants will be required to submit a google form ( link will be provided the week of the contest) with the correct answers to all the puzzles. The Contest will run from 2/25/19 - 3/3/19 Midnight PST.
    The puzzles will be released Monday - Friday of that week.  Have fun with it, tell your friends, get a little friendly competition going. Can you solve all of our riddles for a chance to win?
Social Media and Newsletter:
---